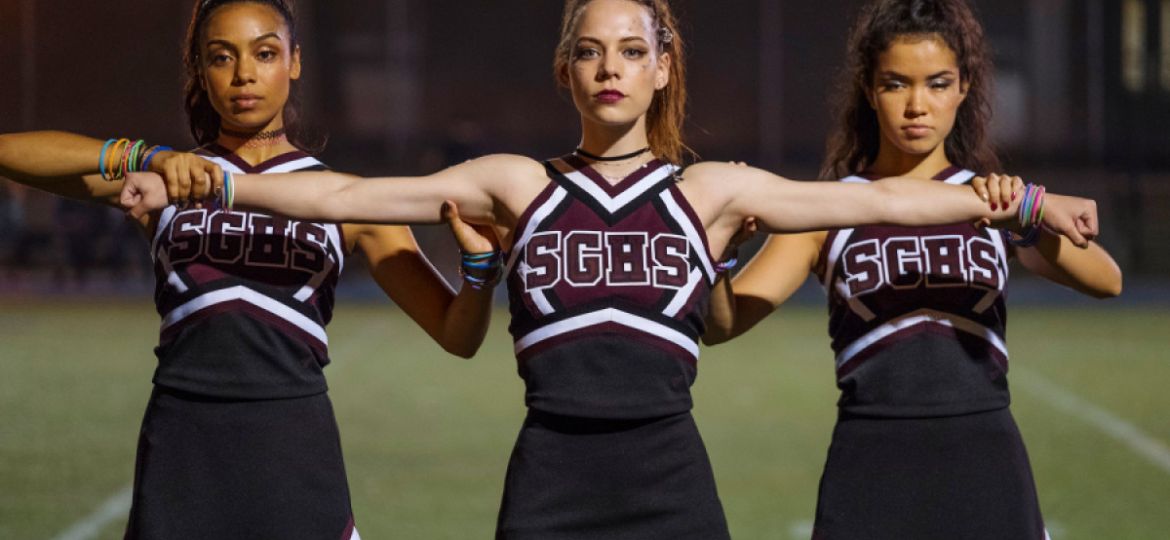 The power of the show flows just as much through its imagery—a decadent, unashamedly voyeuristic vision of athletic beauty, with a hallucinogenic verve that keeps it from becoming cheesy.
New Yorker magazine's Emily Nussbaum recently gave USA Networks's original series Dare Me a glowing review. Dare Me has been here at CHM for the last few months, led by music editor Sharyn Gersh and composed by Jonathan Sanford.
The show is an adaptation of a novel by Megan Abbott and is can't-look-away mesmerizing. A significant contributor to the artistry of the show is Jonathan's score, which has it's major themes smartly developing and growing as the season progresses along with the character's story arc. There is an incredible amount of forethought in the score, and we're proud to see the well deserved positive reviews the show is garnering.
You can watch the series here: https://www.usanetwork.com/dare-me/episodes
And read the raving review here: https://www.newyorker.com/magazine/2019/12/23/uncertain-attraction-in-work-in-progress-and-dare-me